L-R: Professor Akanbi SAN, Justice Kawu
By Is'haq Babatunde
The Vice Chancellor of the Kwara State University (KWASU), Professor Muhammed Mustapaha Akanbi SAN has been appointed as a Notary Public.
Presenting the letter of appointment to Professor Akanbi in his office at the Kwara State Hight Court, Ilorin, on Monday, the Chief Judge of Kwara State, Justice Sulaiman Kawu, said the appointment was in recognition of Professor Akanbi's sterling contributions to the progress and development of legal profession in Nigeria.
The Chief Judge extolled the virtues of the KWASU boss, describing him as a fine legal luminary, astute administrator and a unique strategist, who has contributed enormously to the advancement of legal profession.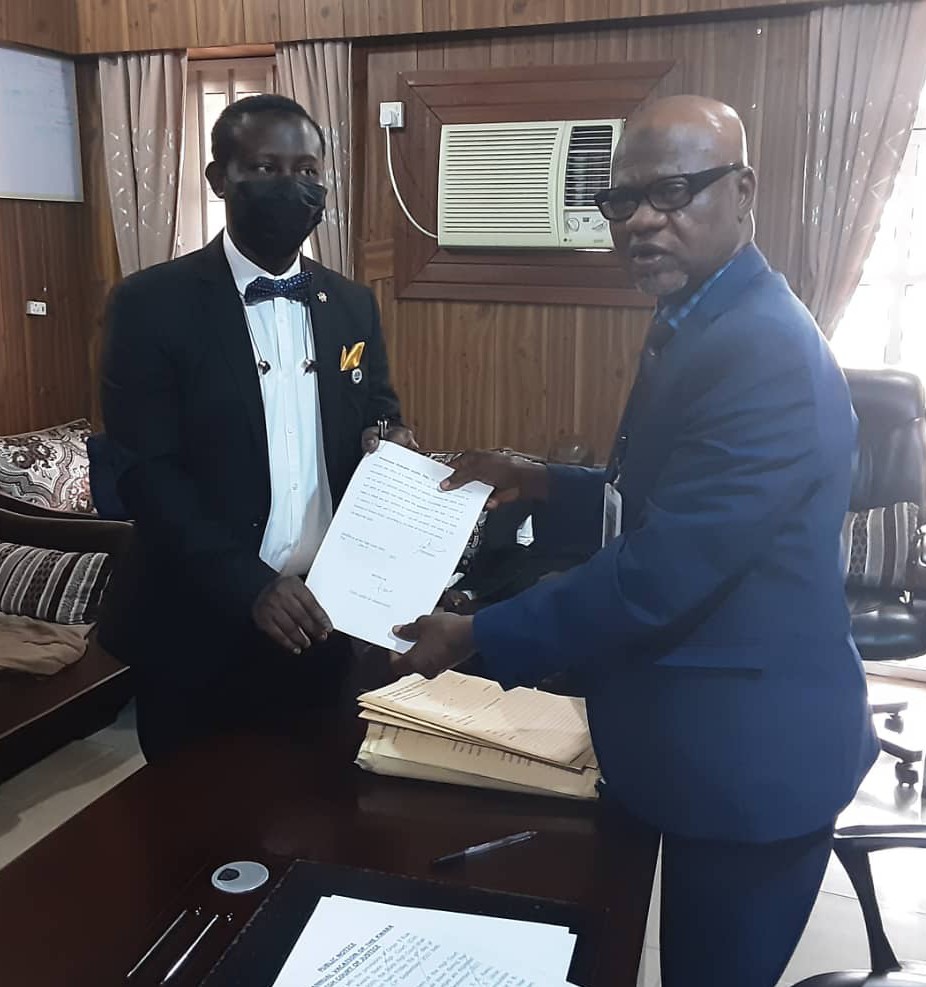 L-R: Professor Akanbi receiving the appointment letter of Notary Public from Justice Kawu
According to the Chief Judge, Professor Akanbi is a thoroughbred law teacher, record-breaking legal practitioner, professional and a gentle man par excellence and a pride to legal profession.
He urged him to continue in the same spirit so as to advance the cause of teaching and practice of Law in Nigeria for the benefit of humanity.
Kawu, however, advised him to always abide by the rules and regulations guiding the position of Notary Public in order to justify the confidence reposed in him by the Federal Republic of Nigeria.
In his response, Professor Akanbi SAN thanked Allah for giving him the opportunity to attain the feat and pledged to use the position in line with the ethics and principles guiding the Notary Public.
End