Nigerian Ambassador to Belgium, Mr. Obinna Chiedu Onowu
About 180 participants from several European countries and Nigeria participated at the just concluded Nigeria Belgium Luxembourg Business Forum in Brussels with many of them making commitments to invest in Nigeria, even as Nigeria's Ambassador to Belgium, Mr. Obinna Chiedu Onowu says the country offers the most exciting and incredible opportunities for investors in Africa
The Business Forum with the theme "Building Sustainable Partnerships in the non-oil sector" has two key objectives amongst other. One is to promote Nigeria as an attractive destination for investment, the second is to attract Foreign Direct Investment into the Nigerian economy in Agri-Business, Health, Construction /infrastructure, renewable energy, financial services, mining and solid minerals, tourism telecommunication, transport and logistics, as well as food and beverages.
Speaking at the event, Onowu who is also Nigeria's Head of delegation to the European Union said Nigeria is considered one of the ten most improved economies in the World Bank Doing Business Report 2020, stressing "its economy continues to thrive".
He noted that Nigeria remained Africa's largest economy over the last seven years adding that its geographical land mass is huge, bigger than France and UK combined, and is blessed with diverse natural resources.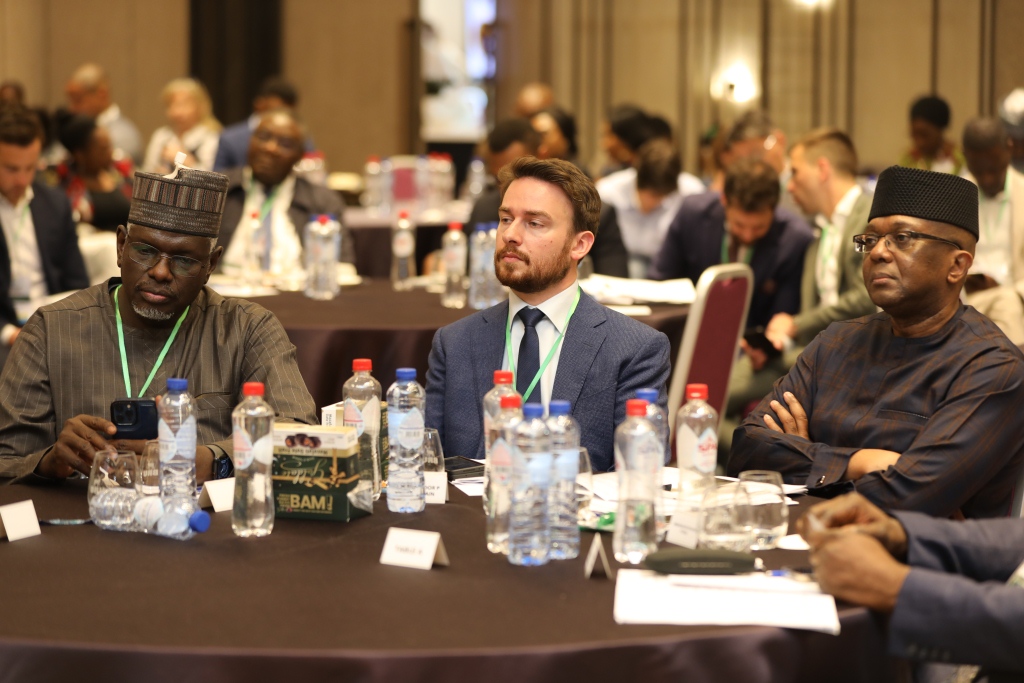 In his words: "Nigeria is largest market across Africa with a projected population of 402 million and the world's 3rd largest population by 2050. Nigeria is home to many international brands who have recorded success operating in the country such as PZ, GSK, Unilever, Diageo and MTN.
"Nigeria's financial market is one of the largest in Africa with a capital market capitalization rate of over US 40 billion.
"The country has witnessed 24 years of uninterrupted democracy, sparring peaceful handover of six elected presidents. Recently, precisely on 29th May, His Excellency Bola Ahmed Tinubu, GCFR was inaugurated as the President of Nigeria."
The Ambassador explains further that the Federal Government of Nigeria has provided numerous initiatives and policies to incentivize investment across various sectors.
"Nigeria has energetic, tech savvy and entrepreneurial population with over 50% of the total population below 25 years old. Nigeria has the most vibrant tech eco system in Africa.
"The fintech businesses are twice as large as the banks. The biggest bank in Nigeria is worth 1.6 billion dollars while Flutter Wave is worth 3.6 billion dollars.
"With well mapped out economic policies, over the years, Nigeria remains a prime destination for business and investment" he said.
Onowu assured Nigeria's Belgian partners that the new administration in his country will improve the current economic policies especially by consolidating strategies to create enabling environment for businesses to thrive, and instill confidence in economic activities.
His words "The Federal Government is fully aware of challenges such as shortage of foreign exchange, inadequate power supply and insecurity in some parts of the country, and is working assiduously to address them. Some of the strategies will be discussed in the presentation by the NIPC."
The Ambassador is optimistic that partnerships established between government and businesses as well as business to business at the Business Forum will take Nigeria, Belgium and Luxembourg bilateral trade ties to a new level.
In his presentation, the Director Investment Promotion of Nigerian Investment Promotion Commission Abubarkar Yerima said the theme of the Business Forum: "Building Sustainable Partnerships In the Non- Oil Sector" is apt.
"Nigeria and Belgium share a long history of bilateral relations, and it is encouraging to witness the continuous growth and diversification of our economic engagement.
"This gathering presents an incredible opportunity to explore new avenues of collaboration, exchange ideas, and forge enduring partnerships that will drive mutual prosperity.
"Belgium's expertise in sectors such as technology, logistics, renewable energy, and manufacturing, combined with Nigeria's vast market potential, natural resources, and dynamic workforce, creates a promising landscape for fruitful investment and business ventures" he said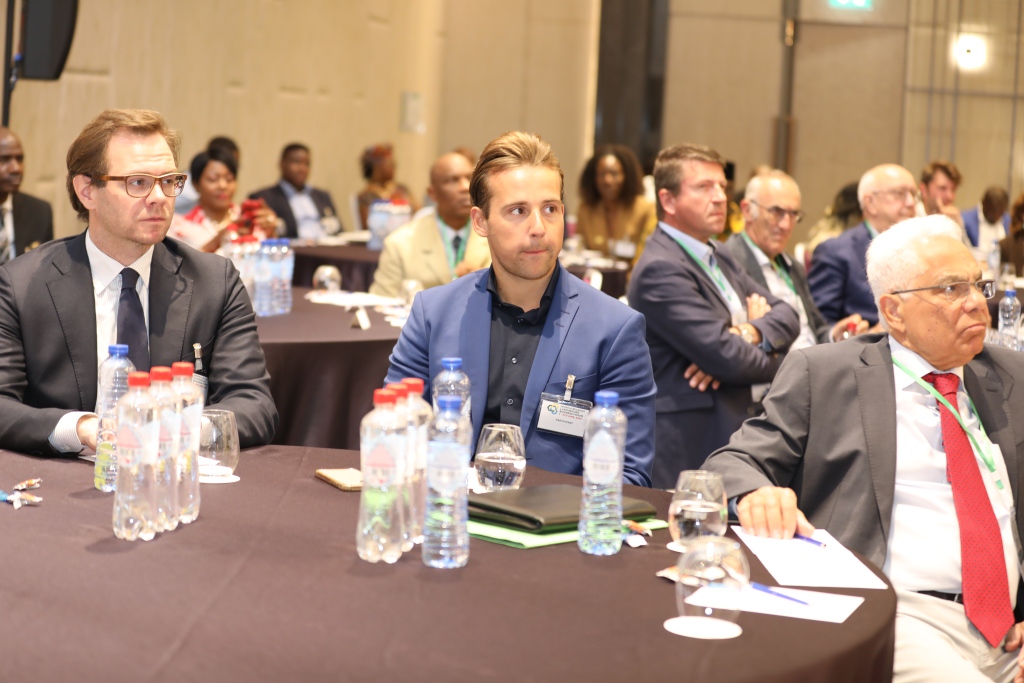 The Director noted that Nigeria's investment climate has witnessed remarkable transformation in recent years, stressing that the government in close collaboration with the NIPC has implemented a series of reforms aimed at enhancing the ease of doing business.
"Streamlining bureaucratic processes, simplifying company registration, and improving transparency have all contributed to a more favorable investment environment. These initiatives have been recognized globally, propelling Nigeria's rise in the World Bank's Ease of Doing Business Index".
"Nigerian government understands the importance of providing attractive incentives to investors. Various incentives, including tax holidays, exemptions, and rebates are available in sectors that drive economic growth" he said
His words: "Significant efforts have been made to improve power supply, transportation networks, ports, and telecommunications infrastructure. Initiatives such as the Presidential Infrastructure Development Fund (PIDF), which aims to eliminate the risks of project funding, cost variation, and completion that have plagued the development of the nation's critical infrastructure assets, underscore our commitment to creating an enabling environment for investors.
The Business Forum was attended by Director Sub-Saharan Africa of the Belgium Foreign Affairs Ministry, Ambassador Phillipe Bronchain, Head of West Africa Division, European External Action Service, European Commission, Belgium Richard Young, Nigerian Diplomats in Europe, and captains of industry from Nigeria.
The 2023 Nigeria Belgium Luxembourg Business Forum was organised by the Embassy of Nigeria in Belgium in conjunction with Belgium Luxembourg Nigeria Chamber of Commerce (BLNCC) , Afrinex, and A-Law
Many presentations were made at the Business Forum by partners and friends of Nigeria as well as industry players in Belgium. There were also panel discussions which unanimously agreed that despite the challenges, Nigeria remains one of the best countries in the world to invest
The array of Nigerian diplomats that participated at the event are as follow: Nigerian Ambassador to Italy, Mr.Mfawa Abam, Nigerian Ambassador to Sweden, Mr. Bukar B. Hamman, Ambassador/ Permanent Representative of Nigeria to the United Nation, Mr. Richards A. Adejola, Ambassador/ Deputy Permanent Representative of Nigeria to the United Nations, Mr. Geaorge Edokpa Ambassador Tunde Mustapha, Deputy Head of Mission, Nigerian Embassy France and Consul General Consulate of Nigeria in Frankfurt, Ambassador Wahab Akande.